I recently began offering paintings at auction on eBay for the first time. So far, it's a lot of fun, and it's always exciting to enter a new marketplace.
Selling at auction is such a different experience from my usual practice of listing for sale through sites like Etsy. There's something much more imminent about a timed auction - even if it's a week long. I catch myself checking on my lots every five minutes, just to see how much time is left!
I'm not an especially patient person by nature. So, aside from offering a new facet to my fine art business, I guess eBay auctions are also a good meditative practice for me.
Ommmmm....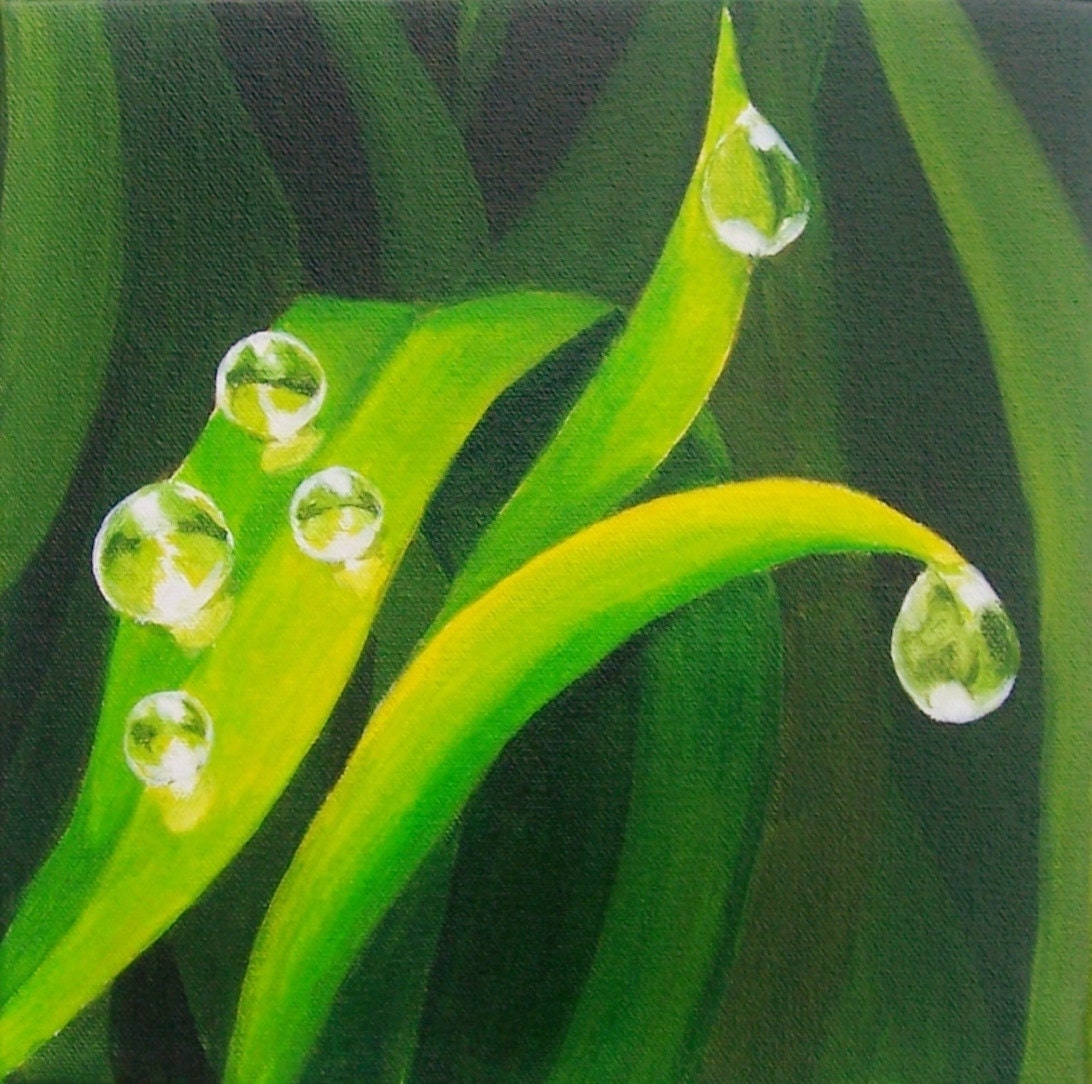 "Dewdrops on Grass"- Acrylic on Canvas - ©

Anna Bronwyn Foley, 2012