I have been intending for awhile to create some large paintings and recently got up my gumption to order some 24" X 30" canvases. And, yes, it did take some gumption. I'm always a little nervous starting a large painting - there's something a little bit daunting about tackling that big expanse of white canvas. I'm so glad I took on the challenge, though, because once I get started, it's a lot of fun!
Painting on a larger scale offers a wonderful opportunity to create drama, make a statement, or - my favorite possibility - to create a visual sanctuary, filled with calming colors and soothing scenery.
Here is the first of my new large paintings. I hope this one brings you a breath of cool, quiet air: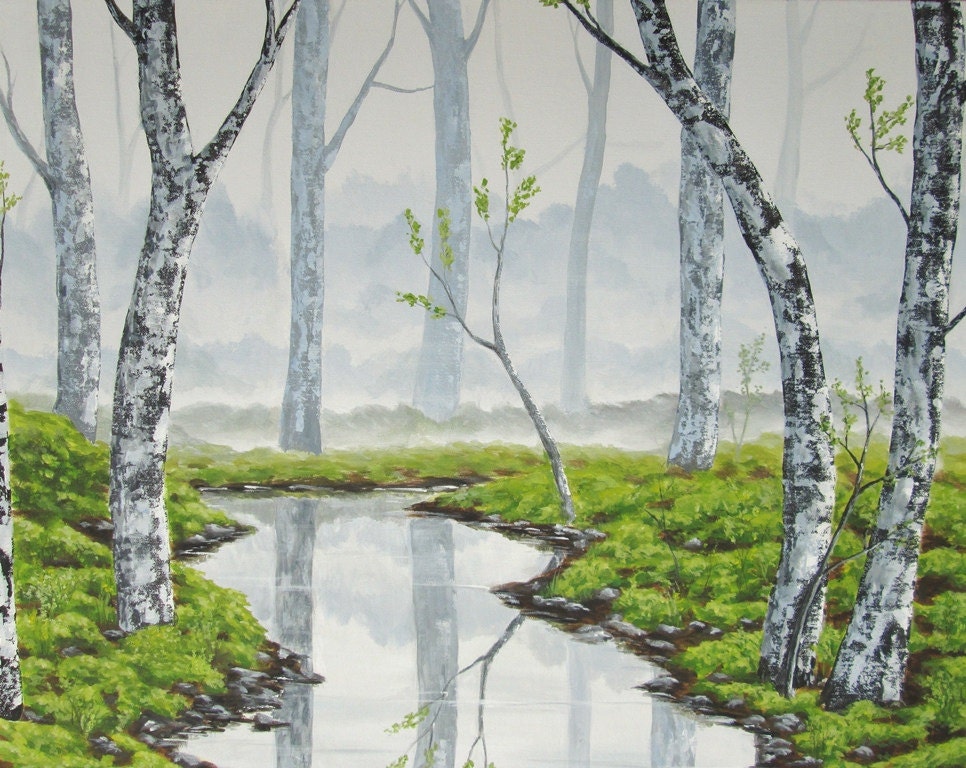 "Stream in a Foggy Forest"- Acrylic on Canvas - ©

Anna Bronwyn Foley, 2013
This piece was a delight to paint, and I'm looking forward to adding some more large paintings soon!